Presidents seeming suggestion that the FBI should consider putting reporters in prison inspires call to action from journalists increasingly under attack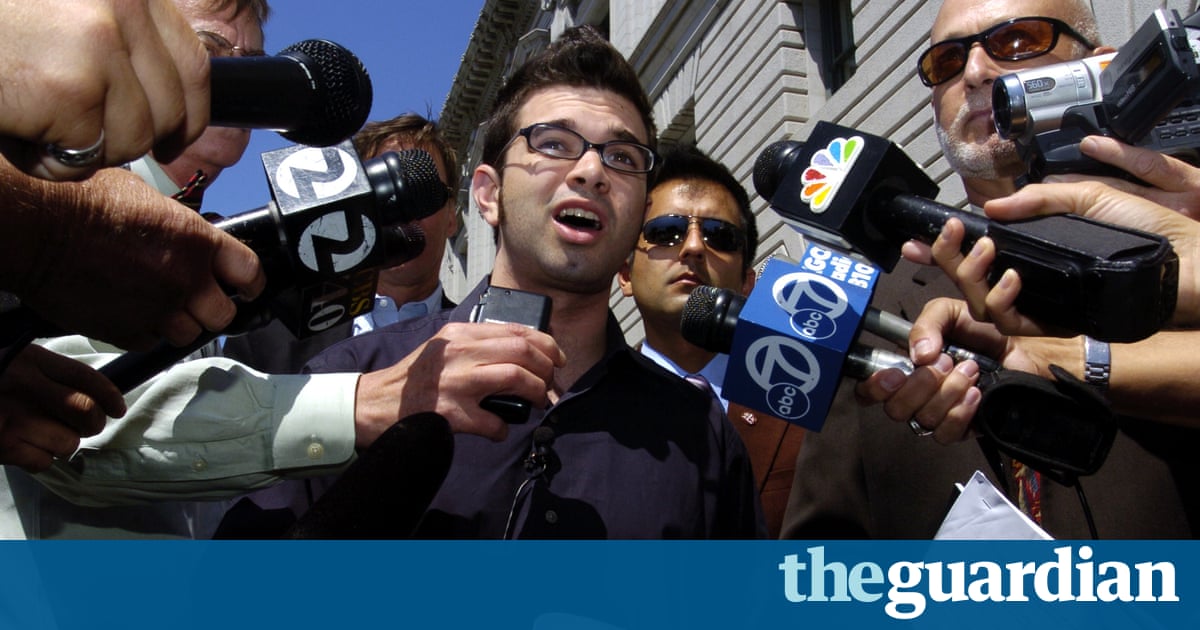 President Donald Trumps apparent suggestion that the FBI should consider putting reporters in prison has been denounced as a perilous new onslaught on press freedom and prompted a call to action by American writers who have been prison in the US for their work.
Among those who criticised the reported statements are journalist Brian Karem, who spent two weeks in prisons in Texas in 1990 for refusing to give up information sources and who told the Guardian they were profoundly concerning.
The directors statements are said to have come amid this weeks revelations that Trump apparently queried James Comey, when he was director of the Federal Bureau of Investigation, to drop its investigation into fired national security adviser Mike Flynn and his a link with Russia.
They were said to be part of the same conversation that the president had with Comey in the Oval Office in February, before Comey himself was hastily fired last week, in agreement with the report in the New York Times on Tuesday.
Before bringing up the subject of the FBIs probe of Flynn, Trump apparently complained about spills in the news media and said that Comey should consider putting reporters in prison for publishing classified information, according to an accompany of Comey, who had experienced a memoranda from then-director Comey, the NYT said.
The journalist who broke the tale, Michael Schmidt, expanded on the details briefly in the newspaper podcast on Wednesday morning in which he reported that, according to his sources: The president started by talking about spills and he brought up the fact that he recollected James Comey should try to introduced reporters in prisons. He mentioned: Examine, you used to introduced reporters in prison 10 or 15 years ago and that had some real impact.
Trump apparently did not expand on the point or mention specific cases, but the reported statements celebrated a new low-toned in relations between the White House and the media.
A White House statement accepted a speech with Comey and Trump took place but said the reporting was not a truthful or accurate portrait of it.
The time period that the president apparently referred to is in accordance with the administrations of George W Bush and Barack Obama, where professionals noted that there was an increasingly vigorous crackdown on press spills, altering both writers and their sources.
Reporters were not happy about it[ that age ]. But it did not make a difference to the medias determination to get it on task, mentioned Leonard Downie, prof of journalism at Arizona State University and a onetime executive editor of the Washington Post. They continued to find situations out and if president Trump thinks that trying to bully the press like this will stop them from hampering the government accountable, then he is mistaken.
The contentious New York Times columnist, Judith Miller, spent more than two months in jail in 2005 for civil disregard under the Bush government for refusing to sound before a majestic jury probing both governments spill involving CIA operative Valerie Plame. Time journalist Matt Cooper only eschewed a same demise in the whole circumstance because information sources came forward.
And the Bush and Obama governments spent seven years trying to force New York Times reporter and writer James Risen to reveal his confidential informant in another authority spill case.
Miller eventually certified in courtroom. Risen narrowly eschewed jail.
The Miller case expressed support for the relevant principles that a reporters privilege is not insurmountable, mentioned Bruce Brown, executive director of the Reporters Committee for Freedom of the Press.
Brown said the specific wording of Trumps seeming threat, as reported by the New York Times, that the FBI should incarcerate writers for publishing grouped textile, appeared to be suggesting that the media should be prosecuted under the 1917 Espionage Act.
This has happened to government leakers but never to writers, he mentioned. The statements assigned to president Trump intersects a perilous way, he said.
In an article in December 2016, James Risen alleged Obama of laying the groundwork for Trump to assault press freedom.
Read more: https :// www.theguardian.com/ us-news/ 2017/ may/ 21/ trump-threat-reporters-press-freedom